Arizona State University West - Verde Dining Pavilion
Glendale, AZ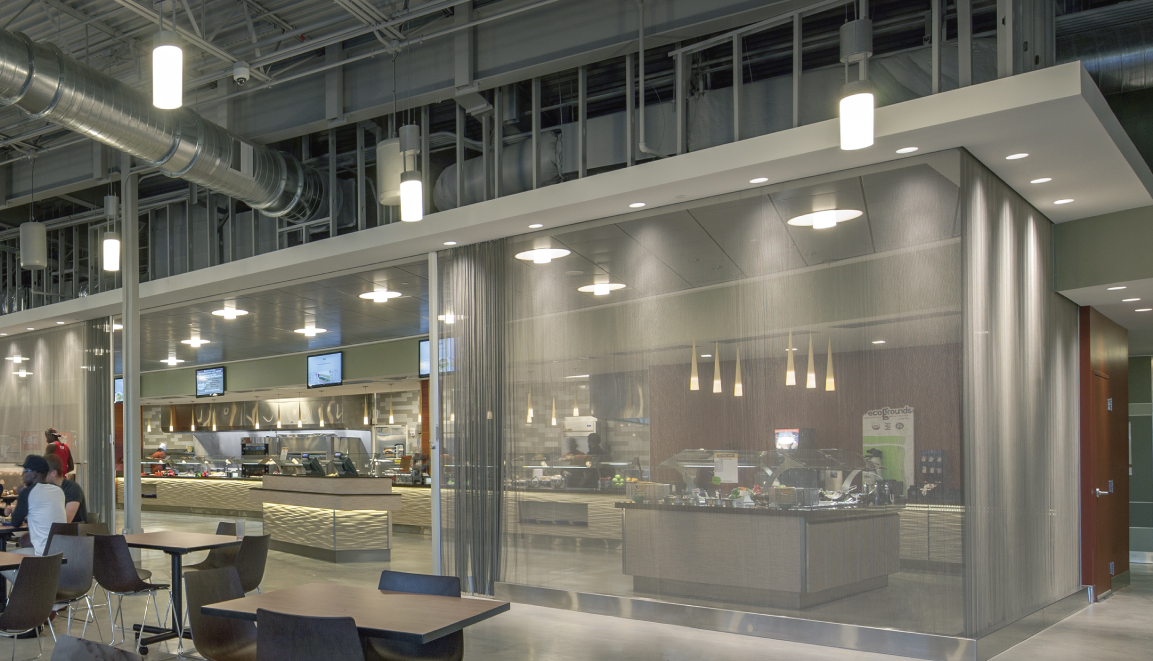 The LEED® Gold-certified Verde Dining Pavilion at Arizona State West is described as an "all-you-care-to-eat dining experience" by the university. The pavilion is a physically and visually open space for students to eat, study and participate in campus activities. Contributing to the open nature of the campus-favorite dining spot are Guardian Grade Fabricoil® pre-engineered security gate systems. The gates add dimension to the interior without obstructing views as well as providing reliable overnight security when food is no longer being served.
Architects at Hanbury Evans Wright Vlattas + Company specified Cascade pre-engineered security gates and screens because of their ability to be secured at both the top and bottom. In addition, Cascade's availability of coiled wire fabric materials, track attachments, locks, channels, and other components met Hanbury's precise design vision and security requirements.
For Arizona State University staff, the sliding security screens allow for easy operation at business open and close. And as an added benefit, the Guardian Grade Fabricoil material stays clean with just an occasional dusting, retaining its original sheen for the life of the system.
Architect:
Hanbury Evans Wright Vlattas + Company