HCA Healthcare Parking Garage
Nashville, TN
Market:
Health Care
Parking Garage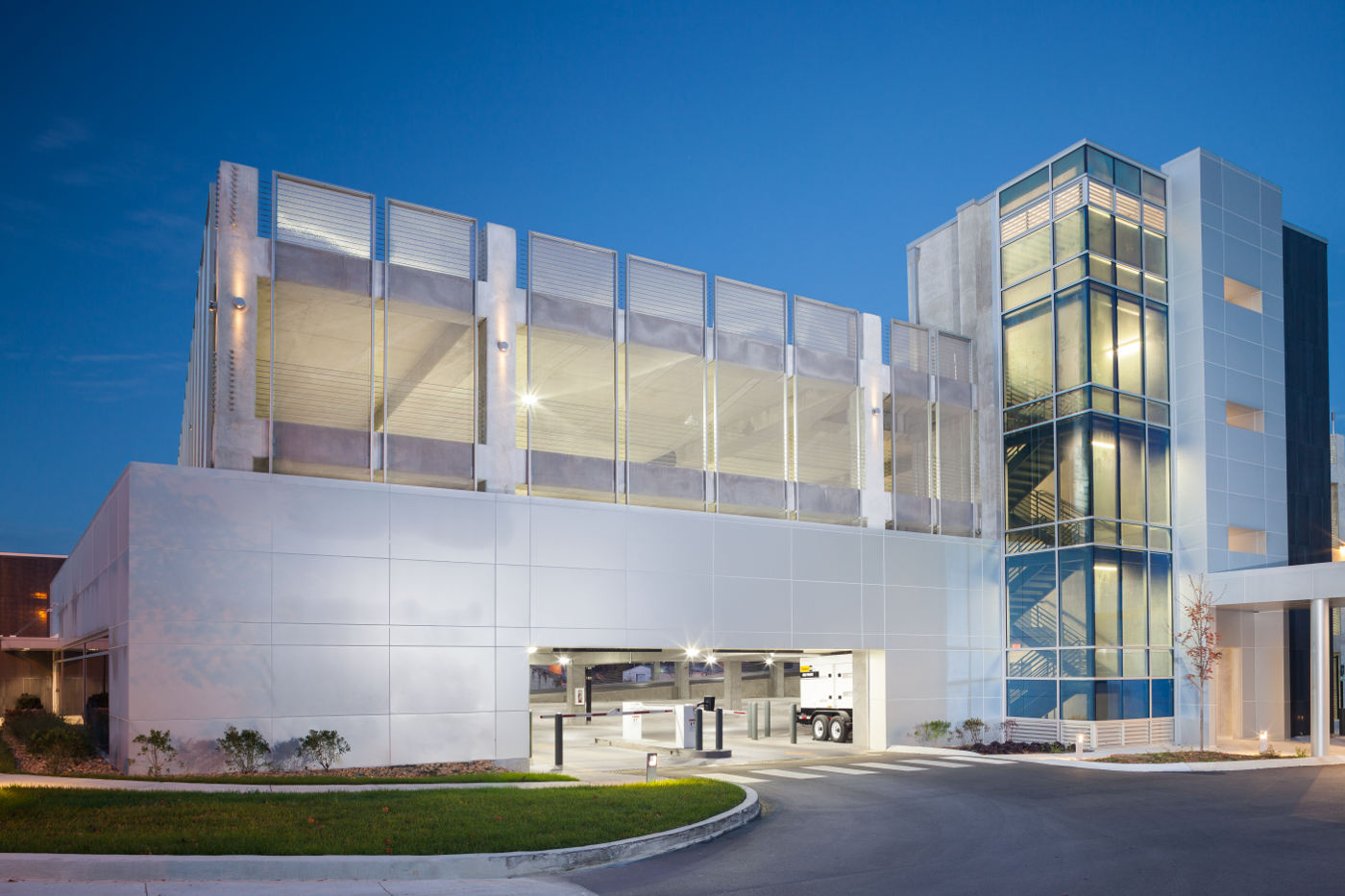 Cascade Architectural provided a near 4,000 sq. ft. of ¼" 16-gauge stainless steel fabric for the new parking garage on the campus of HCA Healthcare.
For this project, coiled wire fabric is relied on to define the architectural style of the parking garage. It conveys a clean and modern aesthetic – fulfilling the requirements outlined by the project team and the city of Nashville.
The site of the HCA Building 4 parking garage is in an urban overlay zone – requiring the building's design to abide by a specific set of urban overlay standards. These standards required that the parking garage have an articulated façade to minimize the visual impact of the structure and add life to the street. Collaborative Studio, in need of a product with enhanced design features, called upon Cascade Architectural.
Cascade's solution is Fabricoil™ coiled wire fabric secured in its Borderline attachment system – a perimeter only, powder-coated carbon steel frame featuring top and bottom rods that tension the fabric. Cascade expertly tensioned each panel – ranging from 19' to 28' tall – at its headquarters in Oregon before shipping them to Nashville.