Terso Solutions, Inc.
Madison, WI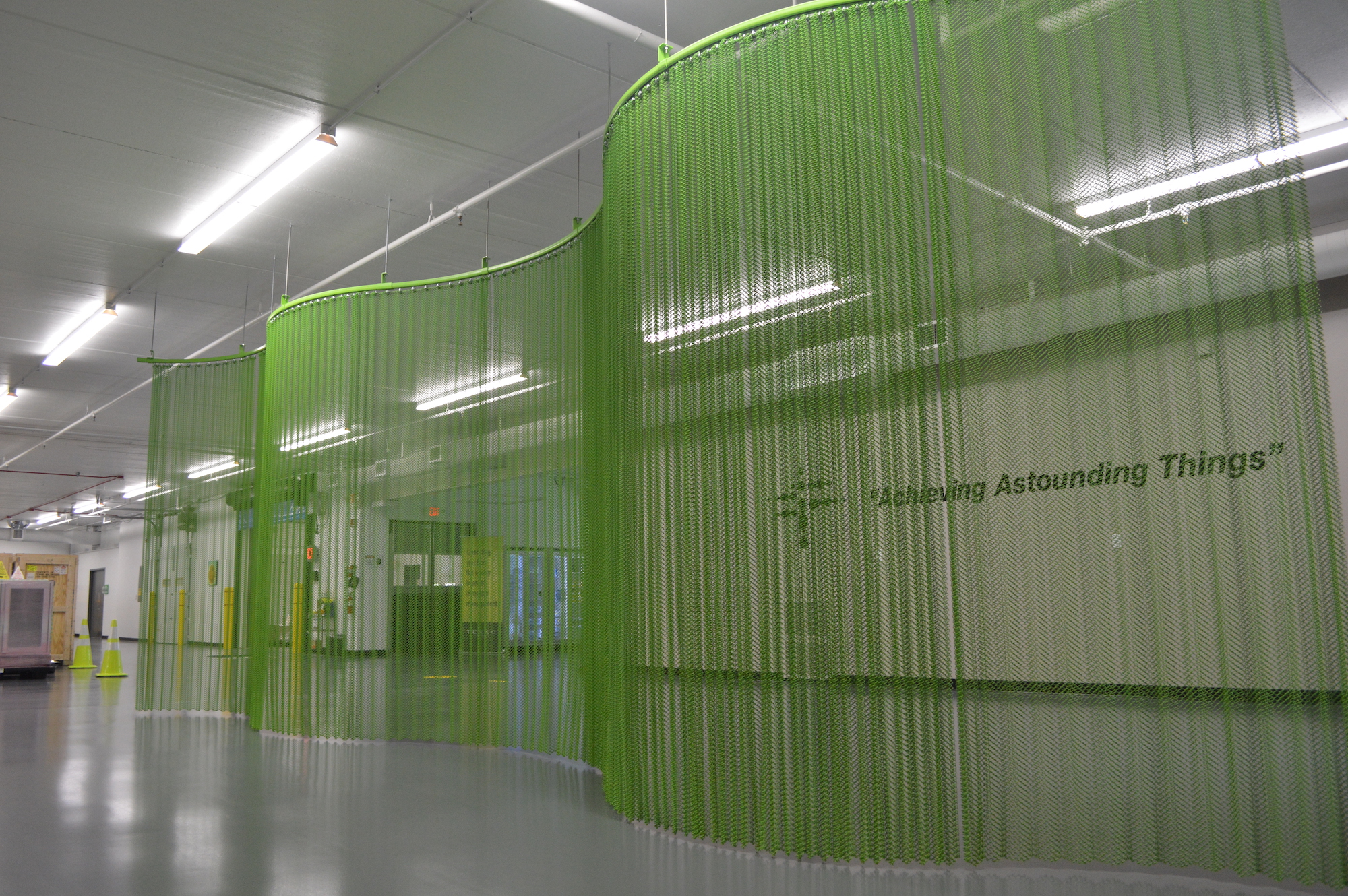 Cascade Architectural provided a 519" x 114" Fabricoil® coiled wire fabric curved partition for Terso Solutions' new production facility near their headquarters in Madison, WI.
Terso Solutions, Inc. is a leading technology company that produces RFID and inventory management solutions for healthcare and life science organizations. The new 30,000 sq. ft. facility is a major capacity increase from the original 6,000 sq. ft. building and enhances Terso's overall manufacturing capabilities.
The two-phase renovation included a partition to separate the entrance from the storage areas, while simultaneously providing path guidance for occupants. CRB Interiors specified an operable Fabricoil partition to sculpt the open space, which proved to be the ideal solution.